I have never had beautiful nail beds like the ones you see in the posters from 1992 featured on every Vietnamese nail salon wall. I have horrible cuticles and now since seriously taking up pole dancing I am starting to develop callouses on my fingertips like a second grader. Hands are one of the first places, too, where we show our age. Think about how many times you have seen someone you looks super great and you look at their hands and know EXACTLY how old they are! Well, I notice, lol.
So I've decided hands should be a new beauty focus of mine, because I don't want amazing, youthful face skin when I'm 50 and gnarly wicked-witch-of-the-west hands.
I had the idea years ago to use those anti-aging sample creams you get in "free" department store gifts with a $38.50 purchase as hand cream, but they have a funky feeling finish. Then I discovered one of the best things you can do, besides using a sunscreen, is just keep your hands moisturized. I'm currently using Avon Moisture Therapy Intensive Treatment (for extra dry skin) because I work at a hospital and wash my hands A LOT and I need something that stays with me. But I'm learning that the silicone that keeps your hands moisturized even after a wash or two does not let your skin cells breathe (go figure), so I'm thinking of returning to my old favorite Vaseline Intensive Rescue Healing Hand Cream (fabulicious!).
Make sure you pay special attention to your cuticle areas and the webs between your fingers.
Want something lighter for the summer? Less portable but infinitely more love-inspiring is L'Occitane en Provence's Lavender Hand Lotion. Genius in a bottle.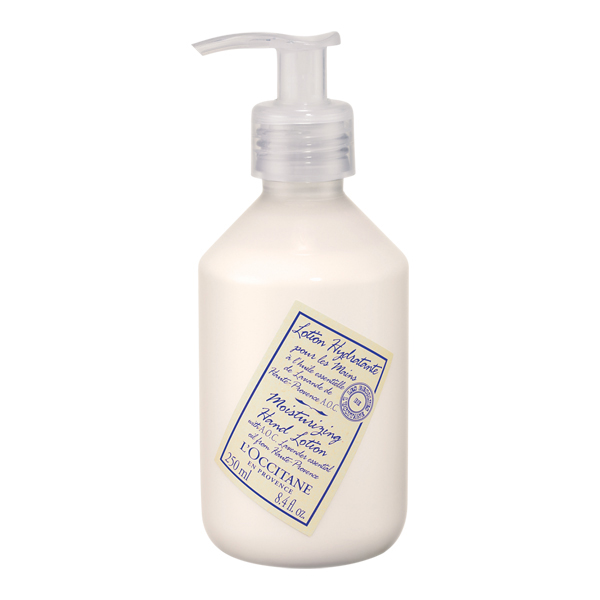 What's your favorite hand cream?